About the author
Joe Stocker is the founder and CEO of Patriot Consulting, and a Microsoft MVP in Security. In this book, Joe shares the techniques that Patriot uses to secure Identity, Email, and Devices using Microsoft 365 Technology.
With more than 1,000 completed projects, these techniques have been validated by nearly every industry including Healthcare, Finance, Retail, Manufacturing, Government, and more.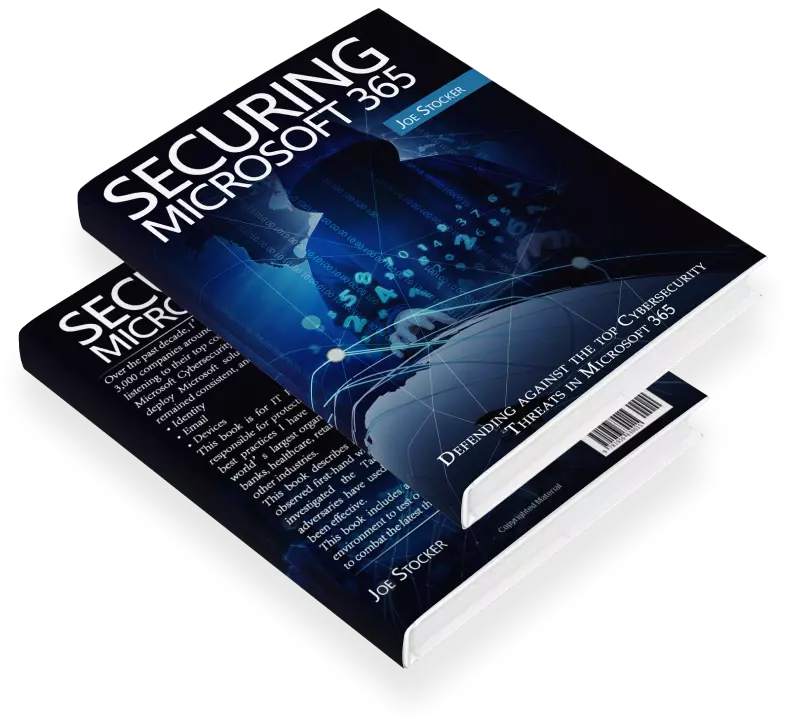 M365 Security Book is currently
the #1 new hot seller

on Amazon for Security

The latest reviews of the book:
14 november 2020
Richard Driver
Sr. Technical Business Strategy Manager, Microsoft Corporation
"I've known Joe for several years now and constantly impressed by his depth of security knowledge and his willingness to share with the community. As soon as I heard he was writing a book I signed up for my copy.
Joe has a unique set of experiences and capabilities, both as a technical expert and a business professional. The insights he will share in this book will certainly help you make the most out of your Microsoft 365 investment for securing your company."
29 november 2020
- Leader | GRC | SecOps | Risk Management
"Hi Joe, I purchased your book on securing Microsoft 365 and have found it to be very insightful so far. I really like your writing style which has made it very esay to read. I am a pursuer of M365 security knowledge and would love to connect."